Why Felix Equipment?
When building equipment, the formula is simple, get a plan, source materials, build and test. Our advantage at Felix is we can modify plans quickly, change parts to the latest available, build at low cost and test in a short window. The management at FELIX operates equipment. We know what it's like to be on a job site, in the heat of summer and the frigid winter, on asphalt and off road, in dust and mud. We know what it's like to break down and do repairs and we design and build with all this knowledge added in at every step.
We don't want to be at the bottom of the market with the lowest quality and therefore cheapest price. Our goal is to be the best value in the market.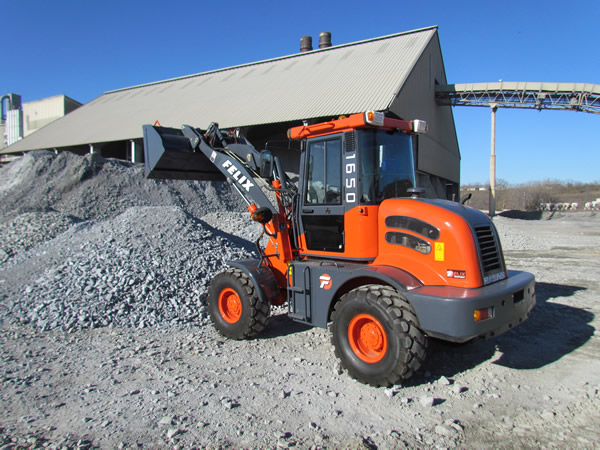 I Hate Skid Loaders
From rollovers to fires we have seen it all, skid loaders can be the most dangerous pieces of heavy equipment you can own. Made popular by their compact size and host of attachments, they have become a staple on the farm and on the jobsite. However in Europe and other areas of the world the Wheel Loader has proven to be a leader. With a tight turning radius, attachments, driver visibility, safe entry/exit of machine , operator comfort, stable platform, the list goes on and on. Say no to skid loaders.
OUR NEW SUPER SNOW BUCKET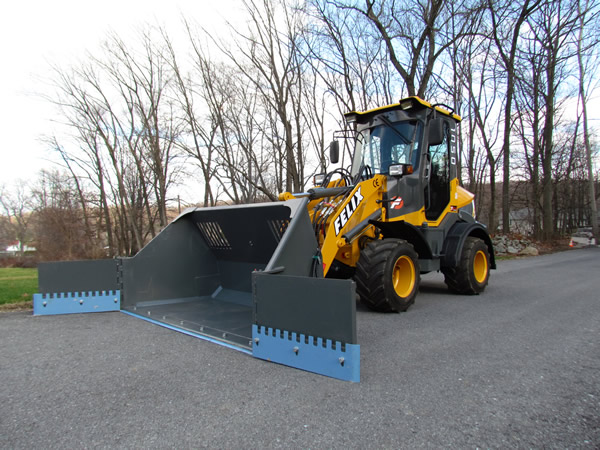 In Sweden it's called a Multiskopa or Multi-Bucket and it is the primary snow removal tool of professionals all across the country. Here in the US we use blades and pushers but with a bucket you can carry, stack and load snow with one attachment. Take a look at the Super Snow Bucket in action see the possibilities.
• The most advanced Diesel Engine in the world
• NO Diesel Particulate Filter (DPF)
• NO Diesel Exhaust Fluid (DEF) needed
With the Instant Start System (ISS) you can start this engine as easily as you would your car even below 0 degrees Fahrenheit.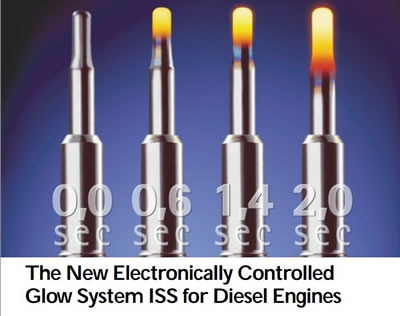 We offer Comprehensive Warranties on all our Products. See each Product for Complete Details, Terms and Conditions. Don't worry, Felix has you covered.